With UK house prices climbing at their lowest rate since 2012, it's no surprise that those looking to sell their homes at a fair and profitable price are turning to alternative ways they can increase the value of their property.
For those on the lookout for home improvement tips to help their home sell, in today's post, we're exploring 6 different ways you can add value to your property – looking at both large-scale renovations and smaller-scale improvements that will highlight the best aspects of your home.
Make a good first impression
As simple as it may sound, if you're looking to sell your home quickly, and for a reasonable price, then making sure any potential buyers who visit your property are invested in your home requires them to like it from the outset.
Clean your windows, unblock the gutter and freshen up the colour of your front door and, in some cases, even the remaining exterior of your home – to make sure that anyone who comes to view your home isn't put off by a lack of kerb appeal. Costing anything from £100 to £1000, this seemingly simple hack can increase the value of your property by up to £5000 – making it the ideal project if you're thinking of putting your home on the market.
Open up your space
Never underestimate the value of space. By knocking down walls in your home to create an open-plan living area, potential buyers are more likely to be able to picture themselves and their furniture in the larger space before them – as opposed to lots of small, overly crowded rooms. Depending on the length of wall and its qualities, it can cost between £1-2,000 to knock down and tidy one away – but this is certainly a worthwhile investment opportunity, as open-plan layouts are increasingly popular amongst would-be homeowners.
Bring the outdoors, indoors
Additional to knocking down walls, is building see-through ones. By treating your outdoor garden space as a separate room, the entire area of your home is expanded – creating the illusion of a larger home and thus increasing the value of it. If you're thinking about adding a conservatory onto the back of your home, then you might want to consider taking out conservatory finance in the form of a home improvement loan to subsidize your project – which is likely to add around 2% to the value of your property.
If you aren't able to commit to such a large extension project, then try integrating smaller, outdoor-to-indoor features in your home. There are plenty of things you can do with a smaller, more manageable £250-£5K budget – from installing outdoor lighting, replacing opaque doors with glass ones and building decking in your garden. Seamlessly connecting your indoor area to your outdoor is a surefire way to increase the value of your property in both the long-term and short-term.
Update your communal rooms
The communal, family-orientated rooms are arguably the most important in your home. Therefore, when looking to increase its value, your kitchen and bathrooms should be the first rooms that you should be thinking of renovating when looking for a profitable return on your investment.
A home renovation loan in the form of a homeowner loan allows you to borrow up to £100,000, with repayment terms spanning from a single year up to 35. With a new kitchen adding approximately 4.6% onto the value of your home, and a new bathroom suite typically expected to add 2.88%, taking out a loan that will see you profiting from it in the future is a great option for most.
Advocate sustainability
If you intend to reap the economic benefits of your home improvements later, then making your home 'green' is a rewarding method both in the long- and short-term.
Installing eco-friendly appliances and features into your home, no matter how small or large, is a brilliant investment when thinking about both the immediate and distant future – as, due to the energy efficiency of sustainable appliances, less money is ultimately spent on bills. We suggest considering taking out solar panel financing, as, while solar panels can cost anything from £3-6000, an earth-friendly house will sell for up to 6% more than a non-eco-friendly home.
Keep your home's interior cosy
Last but by no means least in increasing the value of your property, is the importance of upgrading or even just installing a central heating system in your property.
While a central heating system can cost anywhere from £1-3000, it has the ability to return up to £5000 on your investment. Further increase the value of your home by replacing old, single-glazed windows with double-glazed alternatives – as not only will they better retain the heat from your central heating system, but they can increase the value of your home by up to 10%.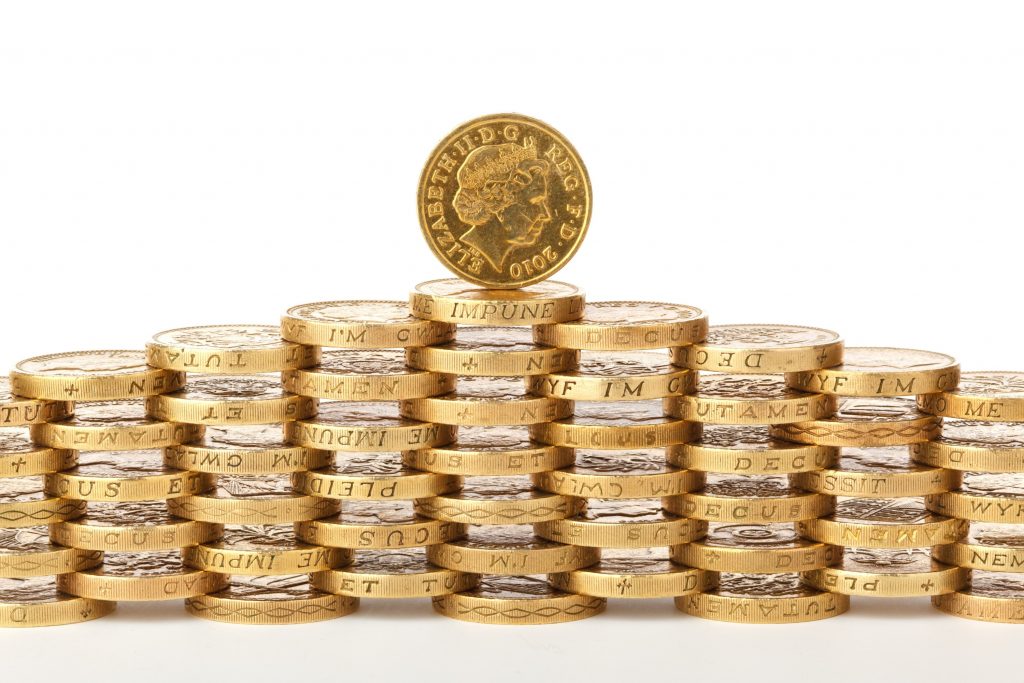 If you're looking to sell your home soon, or are thinking about investing your finances, then taking steps to increase the value of your property is a clever place to start. Making improvements to your home can be costly, so make sure you do your research into different home improvement loan rates to find one that suits you and your financial situation best.
For more money-saving tips and ideas, check out the Jolly Good Loans blog.