Planning for a debt free, easy life is often easier said than done – especially once the responsibilities of being an adult start racking up. Unfortunately, almost all of us will find ourselves in restricting financial times. From managing bills and student loans to personal loan repayments, it makes a future of living debt-free appear impossible.
However, that doesn't have to be the case – and in today's blog, we'll be providing helpful budgeting tips that will set you up for a debt-free future.
Start saving now
Making money is one thing, but saving it is another. One of the best ways to plan a financially stable future is as simple as saving. Look at where you may be wasting money and try to make real use of it instead, by allocating it to a savings account – it's worth even making a savings plan to ensure you're achieving your savings goal. Unexpected expenses can pop up at any time – and if this happens, you can rest safe in the knowledge that your savings account can cover the cost.
Different banks have different saving accounts which can be hugely beneficial if you find yourself spending unnecessarily. It pays to do your research here, as some back accounts come with an option that means you can't withdraw money for a certain time period. This way, you will see your savings steadily increase as you remove the temptation to keep dipping into them.
 Pay into your pension
Paying into a pension is essential, but it's unlikely it's at the forefront of your mind when starting your first job fresh out of school or university – as retirement seems so far away.
The UK pension is currently £164.35 per week which is not a huge amount of money, however, if you look at how to budget your money now, by the time you come to retire you should have a good pension along with personal savings. Without knowing what it could be in the next 20-40 years, we would advise that you start paying into it as soon as possible so you can receive the maximum pension available to you.
You can look at different pension schemes to see which one would be best suited to set you up for an easy retirement. A lot of options are available, so do your homework and find an option that works best for you. Ensure it's affordable in the short-term but also allows for enough to be saved in the long-term.
Paying into your pension is now easier than ever because of the 'opt out' option set up as a government scheme. If you're aged over 22, you will be automatically enrolled on to a pension scheme by your employer. Both your employer and yourself make a financial contribution every month to your pension – you can find out more information about workplace pensions here.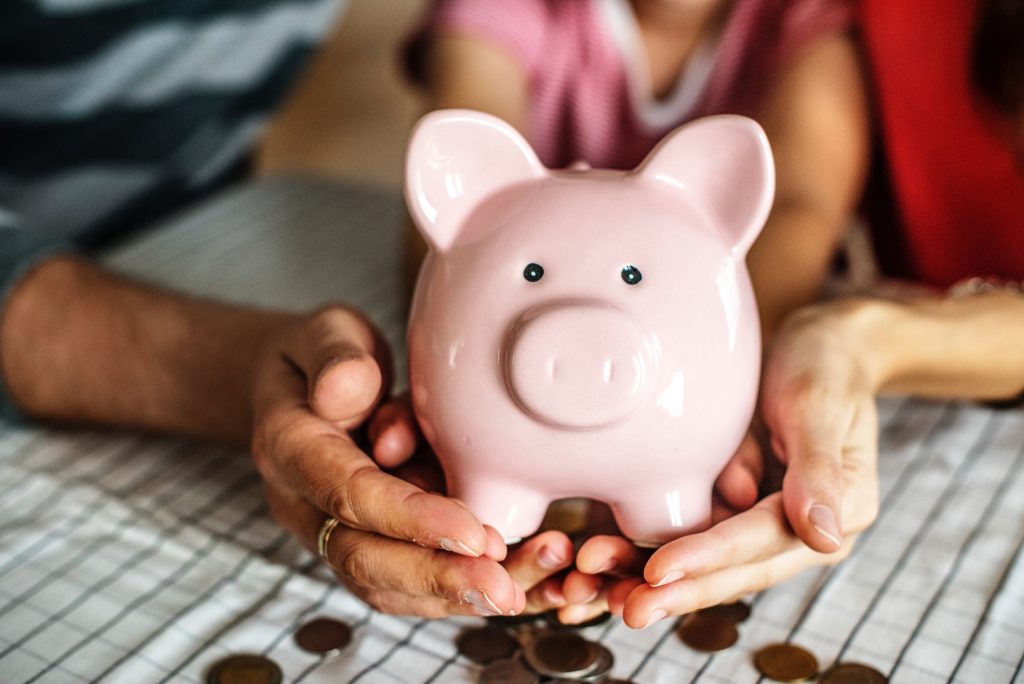 Invest your money
If you're in the fortunate position to have money that's sitting in the bank and currently doesn't have a purpose, investing could be a wise option to help increase its value. Investing, if done sensibly and with a clear thought process, can provide you with attractive returns and increase the value of the money originally invested.
Investing money can come with risks, however, when it's done wisely and the correct research has taken place, it can prove a wise path to follow. If you're unsure on how to invest your money safely, there are companies and banks who can assist you. You can express to them whether you want to invest in high risk, medium risk or low risk opportunities and then they'll take care of it for you.  
By using some of these simple tips, you can start your journey to setting up financial stability and more importantly, security, for your future. If you think it's time to get serious about your financial future, check out the Jolly Good Loans blog for plenty of tips and advice.