January is considered by many as the bleakest month of the year, with the joys of the holiday season now over and the dark, short days continuing for the foreseeable. However, booking your holiday in January will not only offer something for you and your loved ones to look forward to, but is also an efficient way to save money, all while helping you to refine your budgeting techniques for the year ahead. 
In today's post, we're discussing some reasons to start planning your summer holiday in January so that you'll feel financially prepared for your break. From getting the best value for money to budgeting ahead for your trip away, there's no time like the present to start booking your summer getaway.
Get the best deal
January is renowned for being one of the biggest months for sales in all aspects of the retail industry – making it a perfect time to bag yourself a bargain holiday deal. From reduced flight prices to low deposits and added value on holiday packages, booking your holiday at the start of the year will help you capitalise on some savvy savings – leaving you better  financially prepared for the year ahead. 
Starting your search early will give you greater choice on all the available deals and destinations, allowing you to pick the most suitable packages for your needs at the best possible prices. For example, if you're travelling with young children, the earlier you begin your holiday search, the more likely you'll be to find a package with the best activities and clubs for kids or all-inclusive benefits – resulting in financial savings on holiday essentials such as food and beverages.
Plan your monthly budget
Given that it's the start of a new year, you're likely to have made some resolutions. Whether that's defining a realistic budget or saving money, planning your summer holiday early is a great way to ensure you'll stick to them, and as a result, is one of the best budgeting tools you can have up your sleeve. 
Knowing exactly how much your summer holiday is going to cost in advance will help you refine your monthly budget, giving you a clear outline to ensure you're saving enough to cover your monthly repayments and additional costs such as travel insurance and spending money. By comparing your monthly income with your expenses and holiday repayments, you'll be able to plan your spending in a manageable way, which will help you stick to your financial goals and those all-important money saving New Year's resolutions. 
Save for your spending money
You've budgeted for your monthly repayments and paid off your initial deposit, now it's time to start saving for your spending money and planning your holiday finances. The amount of spending money you require will be dependent on your board basis, so once you've selected your holiday, it's time to start thinking about how much money you'll need when you're there. 
Plan in advance by making a list of all of the items you'll need to take care of, from sun cream and toiletries to holiday treats, entertainment and food. Adding these costs together and factoring them into your budget will leave you better prepared for your break, meaning you won't be out of pocket when you're there. It's also a good idea to allow a buffer within your holiday budget to cover any unforeseen expenditures on holiday, if they arise. If they don't, you'll have some extra cash in your pocket to spend on something else instead either on holiday or when you get back. 
More time to pay it off
After the Christmas holiday season, it's likely you'll be feeling a little financially drained and in search of some money saving ideas. Booking your holiday in January will mean you'll have more time to pay off your break, and save for those pesky interim payments which may have previously resulted in financial worry. 
Spreading the cost over a longer period will also mean lower monthly payments, which you'll be able to factor into your budget plan accordingly, without the stress of having to pay out a large sum in one go for a last-minute deal. With a little forward planning, you'll be able to sit back and relax knowing that you're happy with your holiday and some of the financial pressure of paying for it is already taken care of…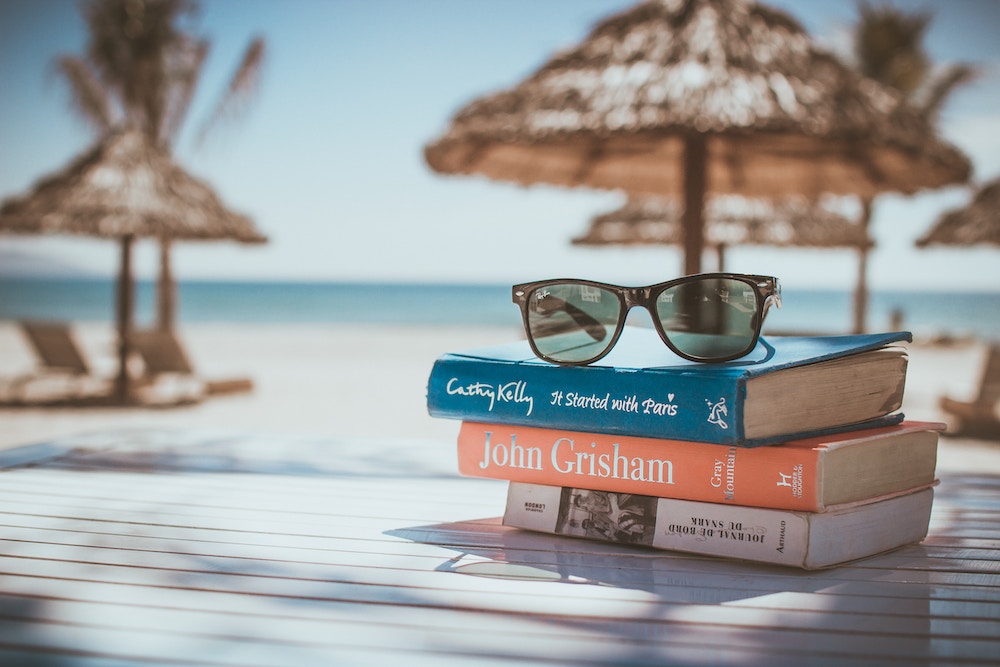 Photo by Link Hoang on Unsplash
Booking your holiday well in advance is the best way to bag a bargain break which will also go towards helping you formulate a more realistic plan for your finances over the coming year. Not only could you make fantastic savings on your flight and deposit costs, but also secure the most valuable deal for your personal requirements, leaving you free to look forward to your holiday with minimal financial stress.